Regular price
Sale price
$24.00
Unit price
per
Sale
Sold out
A creamy, gentle salt exfoliant designed to improve dull skin by buffing away roughness and eliminating dead skin cells. This exfoliant offers several benefits to enhance the skin's appearance and texture.
HOW TO USE:
Apply to wet skin: Gently massage the exfoliant onto wet skin using circular motions.
Pay attention to rough and dry areas: Focus on areas of the skin that are rough or dry, giving them extra attention during the exfoliation process.
Rinse: Thoroughly rinse off the exfoliant with water.
Frequency: Use the exfoliant 2-3 times a week to maintain healthy and smooth skin.
Precaution: Avoid getting water in the jar to prevent contamination and preserve the product's quality.
After exfoliation, follow up with your favorite LBXS SKIN buttercream or our Face & Body Oil to nourish and moisturize the newly revealed skin.
BENEFITS:
Exfoliation: The creamy salt exfoliant helps to remove dead skin cells and buff away roughness, leaving the skin smooth and radiant.
Calming and Moisturizing: The rich minerals from Dead Sea salt work to calm inflammation, replenish skin moisture, and soothe the skin. This can help alleviate irritation and promote a more balanced complexion.
Anti-Allergenic and Microbial Properties: Dead Sea salt has properties that help fight off allergens and microbes, supporting a healthier and more resilient skin barrier.
Purifying and Detoxifying: Pink Himalayan salt has the ability to absorb dirt and toxins from the skin, promoting a refined and purified feel. This can contribute to a more clarified complexion.
Anti-Aging Benefits: The exfoliant's minerals, along with its ability to fight off free radicals, can help purify pores and combat pro-aging factors, supporting a more youthful-looking appearance.
Ingredients: distilled water, dead sea salt, Himalayan salt, grapeseed oil, vegetable emulsifying wax, mango butter, coconut oil, apricot oil, glycerin, polysorbate 80, xanthan gum, vitamin E, natural preservative, fragrance.
Share
View full details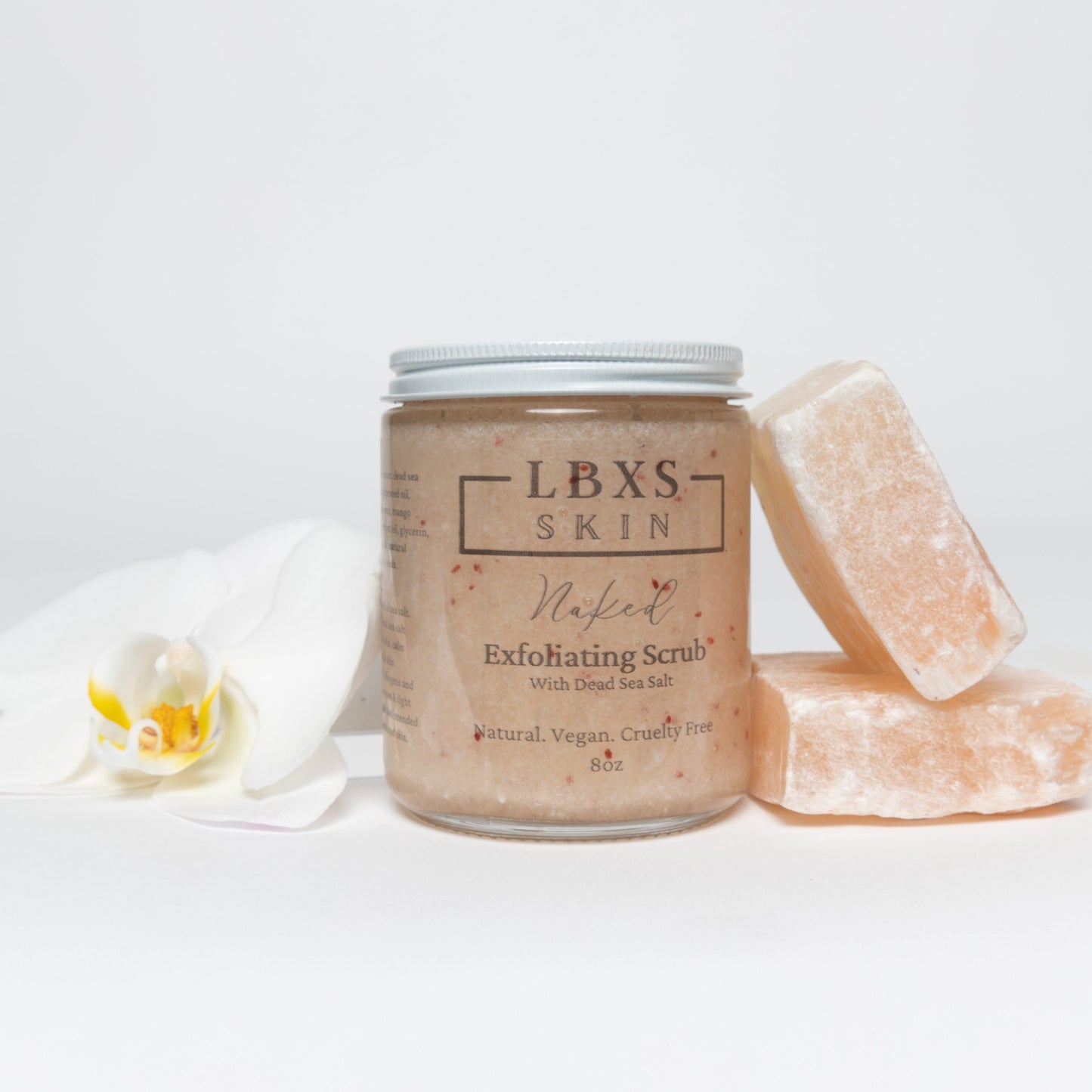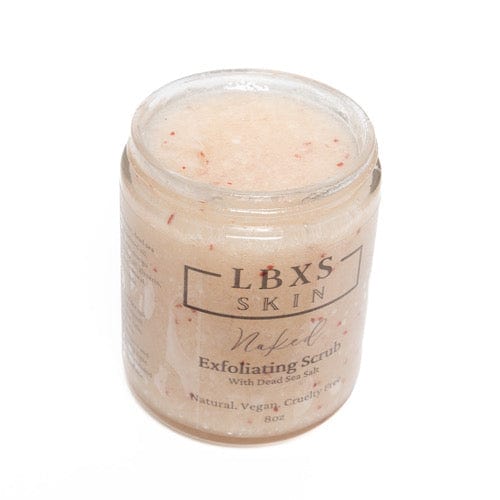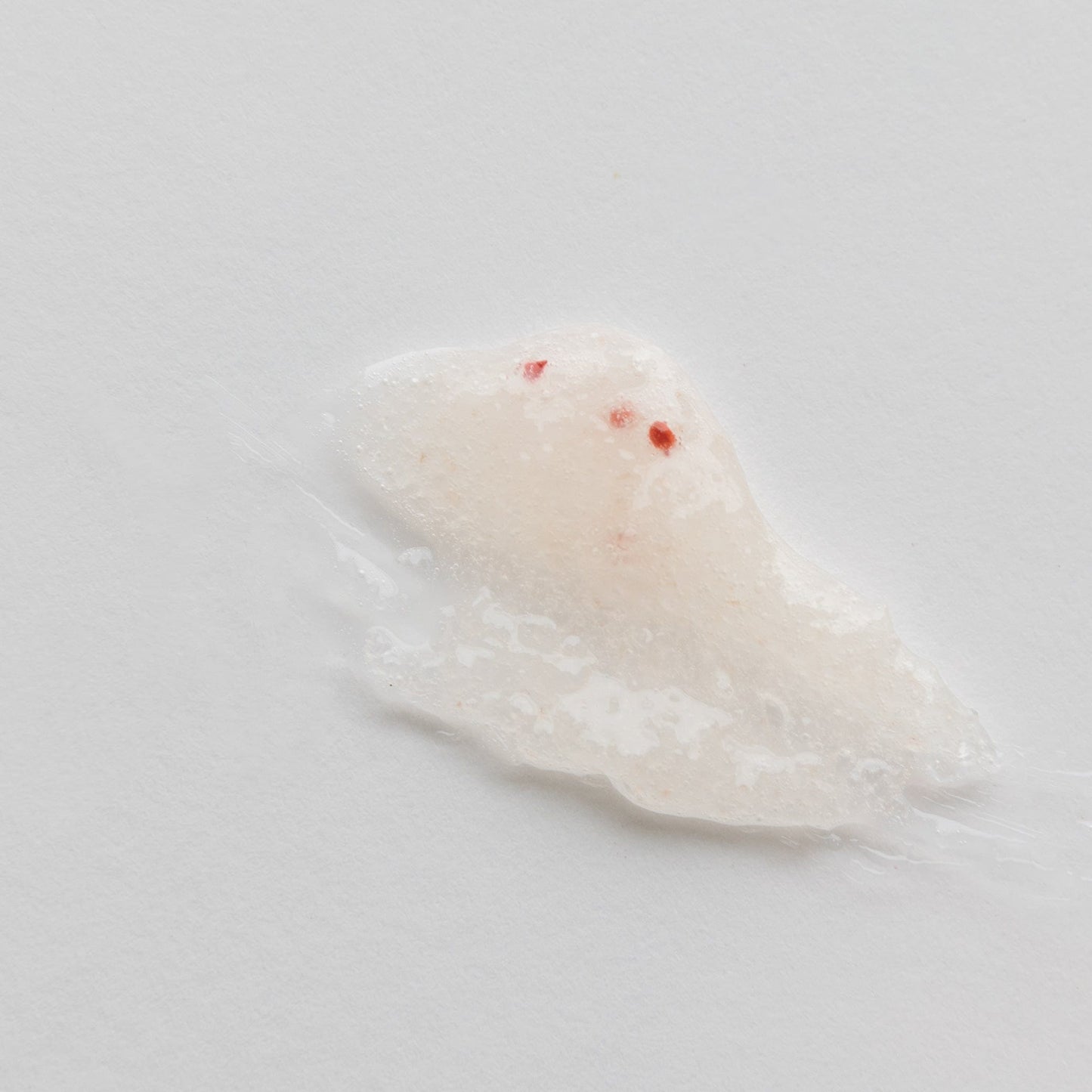 Love love love
Buttercream is like no other! I'm hooked.
Great exfoliator
Feels great. Smells great.
Smells delicious and leaves my skin feeling refreshed!
This LBXS product is true to the word. It makes my skin feel soo smooth and clean. The exfoliating feels refreshing, I feel like I'm at a spa( only I'm doing the scrub, lol) I recommend this product 100%👍👍😊😊 keep up th great work girl, nuff blessings.